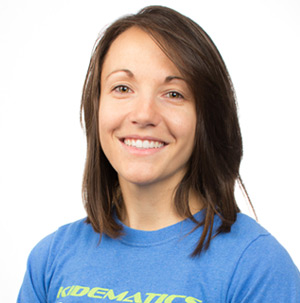 Meghan Phillips, Ph.D.
Owner and Founder
"I hated every minute of training, but I said, 'Don't quit. Suffer now and live the rest of your life as a champion.""
― Muhammad Ali
Meghan is the Owner of Kidematics LLC and is a physical activity specialist for youth and adult populations. She has taught for several years in the K-12 setting teaching physical education and health, while also administering and designing fitness programs for youth and adults in the school setting. Meghan has a Masters Degree in Technology and an undergraduate degree in Physical Education and Health. Her PhD work focused on human movement and the development of programs that incorporate physical activity both in and beyond the school day schedule. Kidematics has been administering programs locally in Morgantown, WV at fitness facilities and Monongalia County School settings. The programs have been successful in promoting physical activity and positive social behaviors of the youth enrolled. As a young CEO, Meghan desires to take Kidematics into new settings and continue to research and grow the programs and materials associated with the business.